Friday, August 23, 2019 / by Robert Woessner
Naples, Fla.
(August 23
, 2019) - Heightened showing activity in June led to a spike in July's closed sales, which increased 7.1 percent to 829 closed sales compared to 774 closed sales during July 2018. And despite a 14.8 percent reduction in overall inventory compared to last July, overall median closed prices have not increased, according to the July 2019 Market Report released by the Naples Area Board of REALTORS® (

NABOR

®), which tracks home listings and sales within Collier County (excluding Marco Island)
.
Get your Free Home Evaluation right now!!
Click Here for a Free Home Evaluation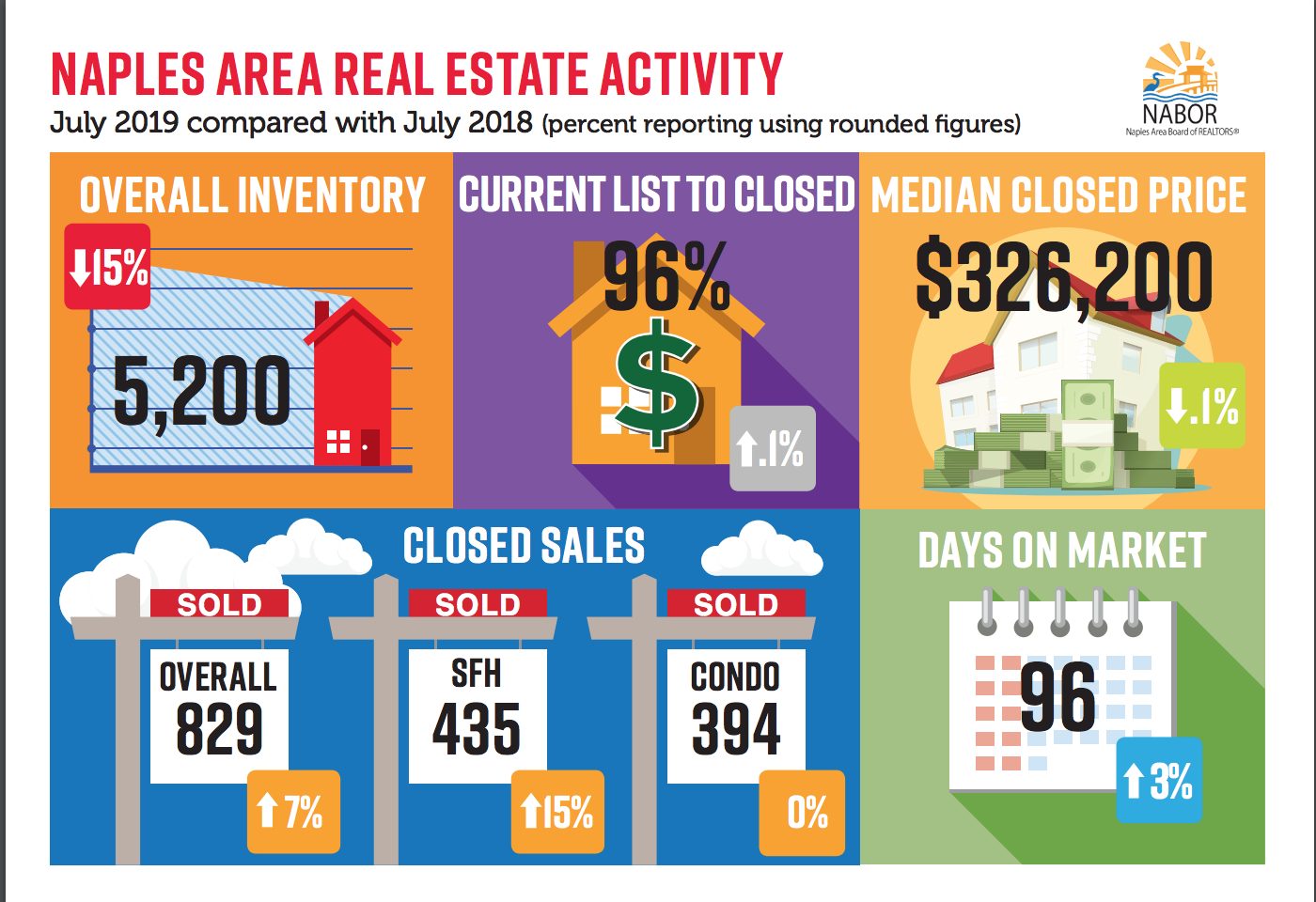 Twenty-six percent of the homes on the market during July had price reductions. The number-one reason a home lingers on the market is that it is priced too high. Those price reductions seemed to bring more buyers into the market.
The July 2019 ShowingTime report, a monthly supplemental report that's now being run alongside the monthly Market Reports, indicated that local REALTORS scheduled over 17,000 appointments to show a range of properties during July. On average, the report shows that a home for sale in Collier County is shown 17 times before it sells. Broker analysts believe the less inventory people have available to view, the more properties they want to see. This is why they believe now is a good time for sellers to enter the market so they have the opportunity to capture buyers who are looking at homes now.
The late summer and early fall are a good time for a seller to list a home because there is a lot of interest from eager buyers - 17 showings per listing in July compared to 13 in January - and values are not decreasing.
Sellers added 935 new listings to July's inventory, but this increase in inventory failed to keep up with the buyers entering the market. At the end of July, there were 5,200 homes on the market compared to 6,100 in July 2018.
We have about a 6-months supply of homes, which is lower than we like during this time of year.
The report showed one category where sellers seemed more open to negotiate home prices. "In the $1 million to $2 million price category for condominiums, there was a 10 percent decrease in the median closed price during July. This decrease in median price might have been precipitated by soft sales for condos in this price category as its sales decreased the most during July [-17%] compared to all other price and home type categories as compared to July 2018.
Since January, median closed prices have decreased 2.9 percent to $335,000 from $345,000. But compared to last July, prices have held steady. July's median closed price was $326,200 compared to $326,500 for July 2018. However, based on a rolling 12-month analysis, only condominiums priced above $2 million have seen a substantial increase in their prices, i.e., 13 percent.


Get your Free Home Evaluation right now!!
Click Here for a Free Home Evaluation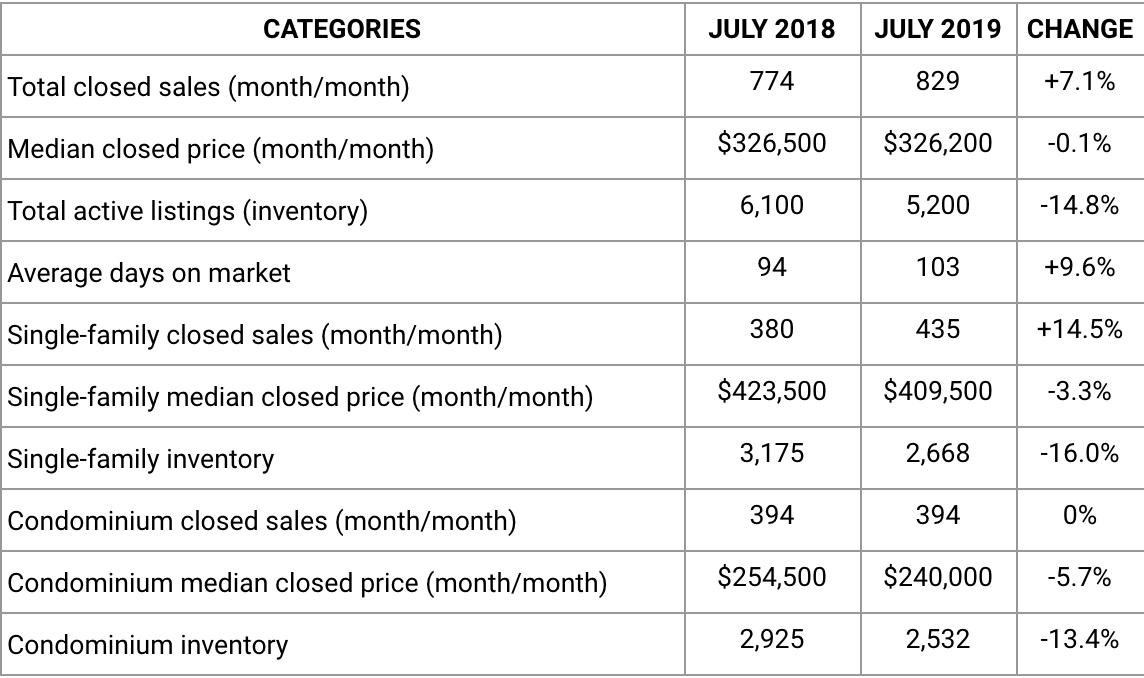 Geographically, closed sales activity was the highest in the Naples Beach area (34102, 34103, 34108), which saw a 25 percent increase in overall closed sales and a 40 percent increase in single-family home closed sales compared to July 2018. Interestingly, the median closed price for condominiums in the Naples Beach increased 27.1 percent to $632,500 from $497,000 in July 2018.
Land values are high right now, which will make homes for sale in the resale market more attractive this fall.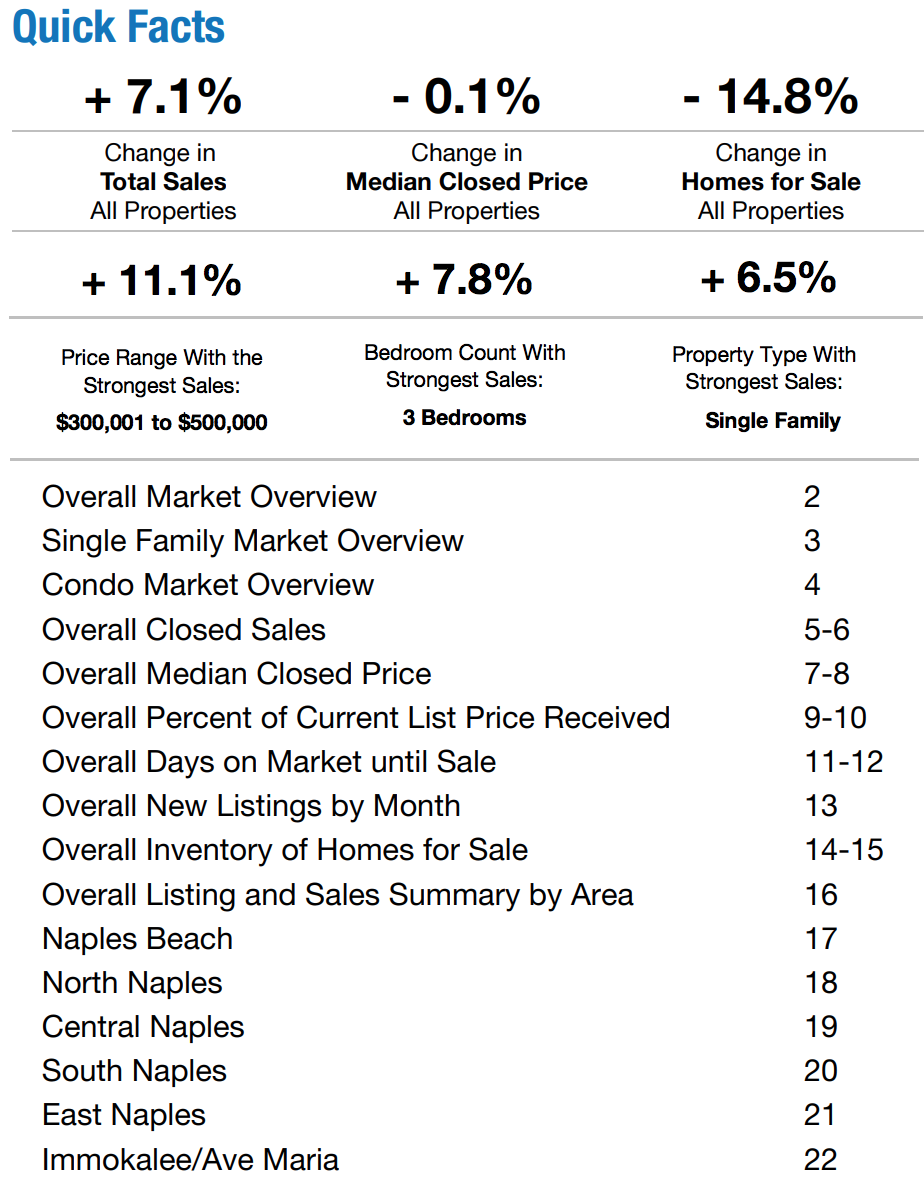 Here is a list of all the homes currently for sale in Naples: Naples Homes for Sale



Overall Closed Sales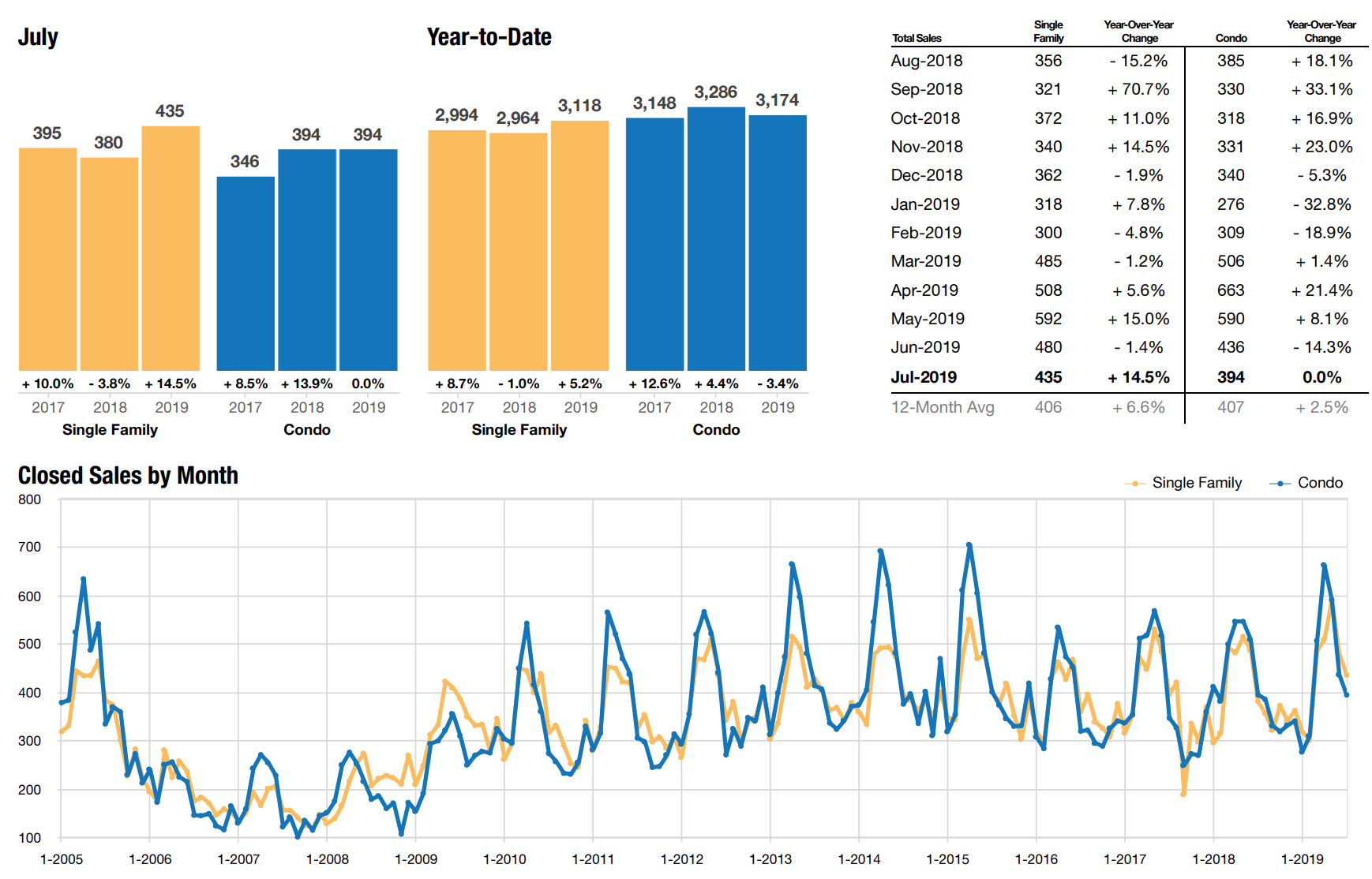 Here is a link to the current real estate market conditions for Naples by Zip Code:

34102
34103
34104
34105
34108
34109
34110
34112
34113
34114
34116
34117
34119

34120

If you are looking to buy or sell a home in Naples, Contact me Today.



Robert Woessner
239-330-4589
Robert.Woessner@KW.com